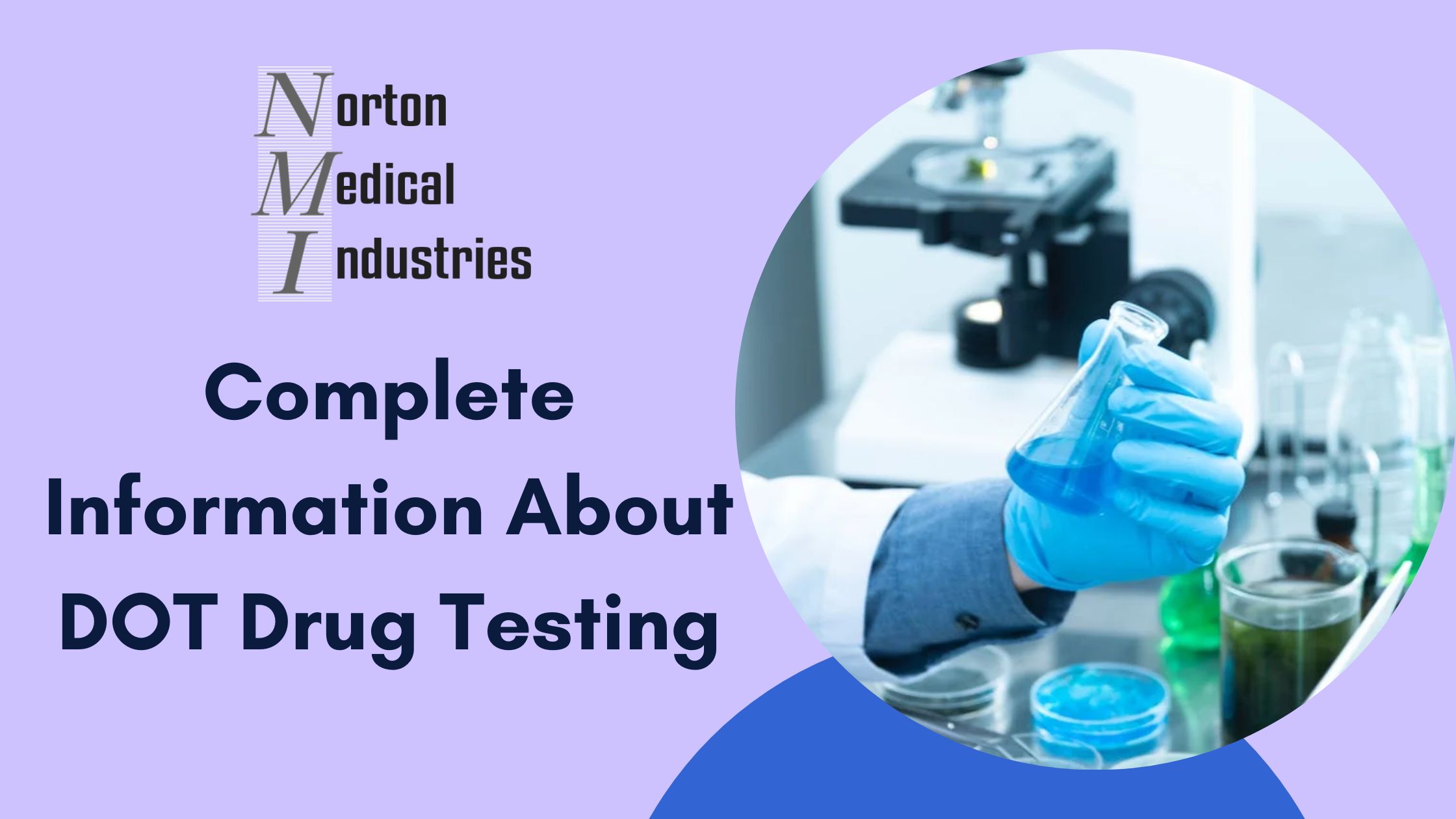 DOT drug testing is a mandatory federal requirement put in place to ensure the safety of workers and individuals across the country. As a result, understanding a bus drug test and DOT drug test is critical for both employers and employees in order to comply with government rules and regulations. These tests are crucial for the US Department of Transportation's commitment to the safety of workers and the general public. However, for a newbie, all the information that comes along with DOT drug testing might get complicated. So, let's discuss the various aspects related to these tests to get a better understanding of them all.
Who needs DOT drug testing?
The Department of Transportation is more focused on job duties than a job title when it comes to determining who needs to go for a DOT drug test. If a duty an individual is assigned to falls under the category of "safety-sensitive," they have to go for the tests. Some safety-sensitive work examples are
Driving a truck
Working on pipelines
Operating a ferry, bus, or train
Flight attendants and security guards
Airplane repairs, etc.
When will the test be conducted?
When it comes to DOT drug testing, there are no one-size-fits-all scenarios. Rather, employees may be subjected to drug testing based on various scenarios. Some of the most common situations include
1: Pre-employment screening: performed prior to hiring an individual.
2: Random tests can occur spontaneously without any warning.
3: Post-accidents: when there have been some accidents in the workplace.
4: Return-to-Duty Testing: Before letting an individual back to work who has previously failed a drug test,
5: Follow-up tests: These tests are done to observe the employee who has returned to work.
Things prohibited by DOT regulations
As the DOT takes safety seriously, there are certain situations in which an employee is not allowed to report to duty under any circumstances. Such situations include
When an employee is found guilty of being under the influence of drugs or alcohol.
Refusing to comply with the tests prescribed by the DOT.
Under heavy doses of drugs due to medical conditions.
Conclusion
Above are some pieces of information related to DOT drug and alcohol testing. Want to know more? Get in touch with Norton Medical Industries for complete information regarding bus drug tests and DOT drug testing.