Services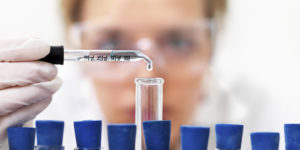 We Write Your Program
We formulate and customize your company's drug alcohol testing services program to comply with all state, federal and city laws.
If your company already has an drug alcohol testing services plan, our staff will review it to make certain your plan is an effective deterrent. Written plans are customized to each company's specific drug testing requirements.
DOT Approved & Certified Laboratory Test Results
SAMHSA certified laboratories screen samples using only methods approved by the Federal government. The lab tests for the five substances required by law, serving clients including Fortune 500 companies and the Federal Government. These labs have processed millions of tests and successfully withstood legal challenges of their results.
Online Test Results & Web Reporting
Negative Drug Test Results available online next-working-day
Positive tests are reported by phone as well as confidential email or fax
Editable employee List used to generate random selections
Independent random employee selection for Drug & Alcohol Testing
Compliance Officer
A Compliance Officer from Norton Medical's Client Relations Department will manage your company's anti-drug and alcohol abuse prevention program and will assist you during every phase of the program.
Medical Review Officer
Norton Medical has a full time Medical Review Officer on staff trained in the Federal Drug and Alcohol Abatement program. Each test result is reviewed. We are committed to protecting both employee and employer.
Reporting and Record Keeping
Norton prepares and keeps all records for each facility. Records are kept at our location for a minimum of two years. Electronic records are kept indefinitely. In addition, Norton processes all random selections to ensure confidentiality and impartiality.
Employee & Supervisor Education
Norton provides the required one-hour employee and two-hour supervisor training materials. We provide employee education materials in English or Spanish. Norton Medical offers on-site video training for supervisors. Our emphasis on education of both supervisor and employee elevates Norton Medical Industries over other drug and alcohol testing companies. We believe that a thorough knowledge of the effects of drugs, alcohol as well as familiarity with the law are the keys to successful prevention programs. Click Here to see more on our Educational Materials.
Database Management
Norton Medical maintains strict control over each company's employee census to generate accurate monthly, periodic, and annual reports. Random selections are generated off-site at our location.
Litigation Support
Norton Medical will provide expert support in the unlikely event a drug test result is legally challenged. This support would take the form of witness testimony.
Audit Support
Our compliance officers will arrange your drug testing history and prepare reports requested by federal, state or city agencies. These reports may require documentation of drug and alcohol program education for workers and supervisors, evidence of pre-employment testing, random drug testing and statistical summaries.
Specimen Collection
Norton Medical will arrange for collection at one of thousands of subcontracted collection locations throughout the United States. We will find the location most convenient for you and your employees.
Blind Samples
Norton Medical handles the entire blind sample process adhering to quality control requirements according to 49 CFR and 655 of the DOT's rules and regulations.
Reporting
Norton Medical will prepare and submit any reports required by any of your facilities.
Background Checks
Norton Medical partners with Informed Choice to provide instant background checks that include a criminal record check upon employer request.
SAP Services
Norton Medical provides access to a network of addiction expert Ph.D. Psychologists and Members of the American Psychological Association who are trained to handle issues like getting employees back to work and complying with Department of Transportation's requirements.