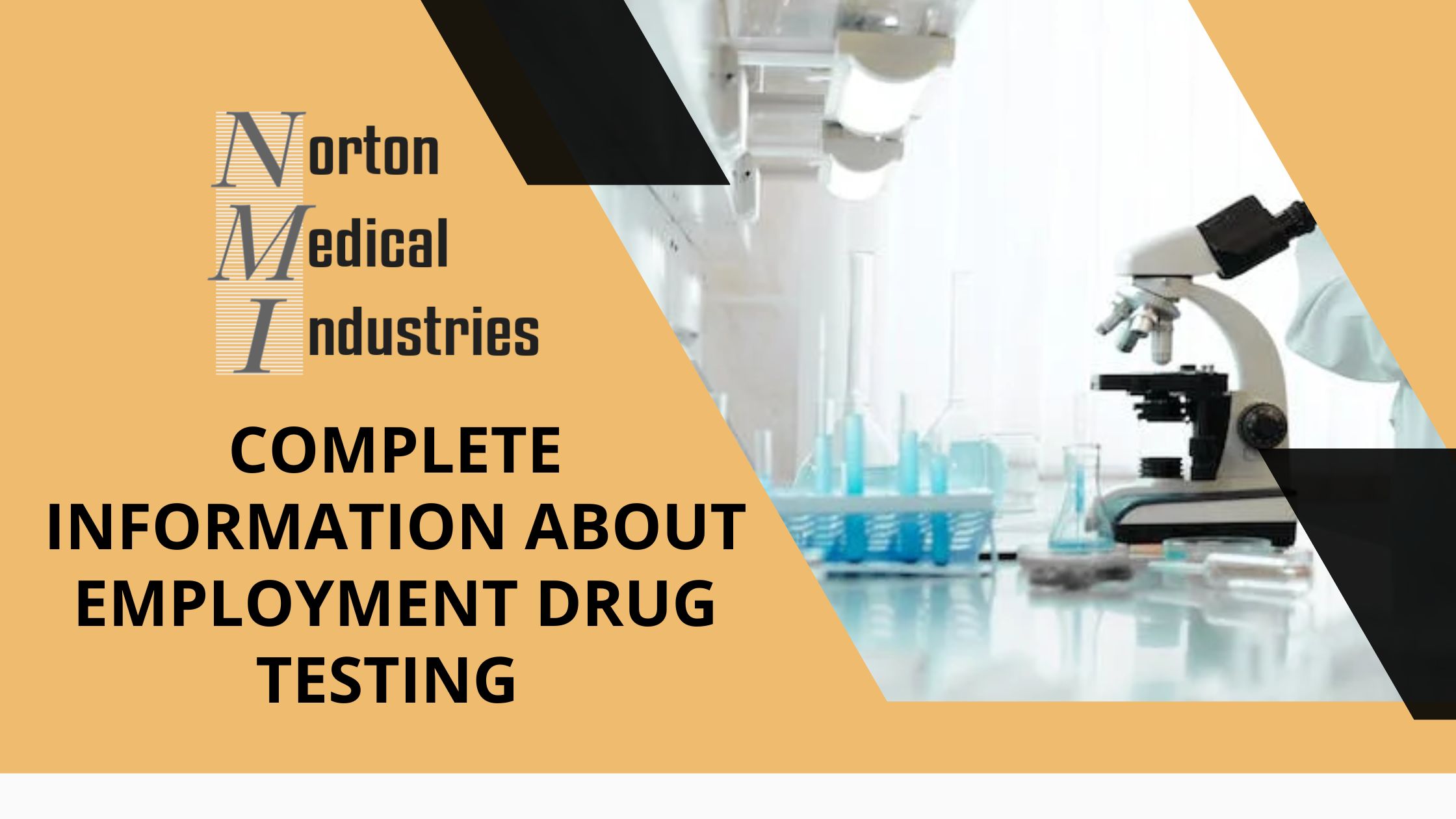 A safer workplace is a must for every individual, and to achieve that, most organisations opt for services that can offer preliminary alcohol tests and employment drug testing in California. A person who is addicted to drugs or alcohol is more likely to create scenarios that can result in accidents or property loss. These tests ensure no such situations occur. Though a necessity, a lot of people face issues with understanding the various aspects related to employment drug and alcohol tests. Let's discuss various aspects related to a preliminary alcohol test and employment drug testing in California.
What is an employment drug test?
To put it in simpler terms, an employment drug test is a way for employers to ensure that the employee working under them is free from any substance abuse. These tests can be conducted before or during employment.
Is there a need for drug tests in the workplace?
There are various safety and legal reasons why employment drug tests are necessary for any organization. The first priority is to protect themselves from liability while also ensuring workplace safety. Furthermore, these tests also work as a great tool to enhance productivity and quality of work.
Drug and alcohol abuse can hamper employment decision-making and the ability to comply with government regulations. Furthermore, it has been found that employees with such issues might lead to absenteeism or accidents in the workplace. Employment drug tests keep those problems at bay.
Various employment drug tests
There are various employment tests that have been set up for the screening of the employee and to discourage alcohol and drug use.
1: Pre-employment drug test
A pre-employment drug test is conducted on the potential candidates who are given a conditional offer of employment. If they pass the test, they are selected for the job.
Random drug test
Random drug testing is one of the most commonly implemented drug testing options in the organization. It allows the organisation to test its employees spontaneously. A spontaneous test discourages any individual from drug or alcohol use and is highly beneficial for the organisation to ensure that none of their employees falls into such a category.
Post-accident drug test
Post-accident drug tests are organised if there have been any workplace accidents that raise suspicion of drug or alcohol use in the workplace. It is generally conducted within 12 hours of the accidents.
Conclusion
The items listed above are some of the things that can help you better understand employment drug tests. Get in touch with us at Norton Medical Industries to plan smooth and accurate employment drug testing services.