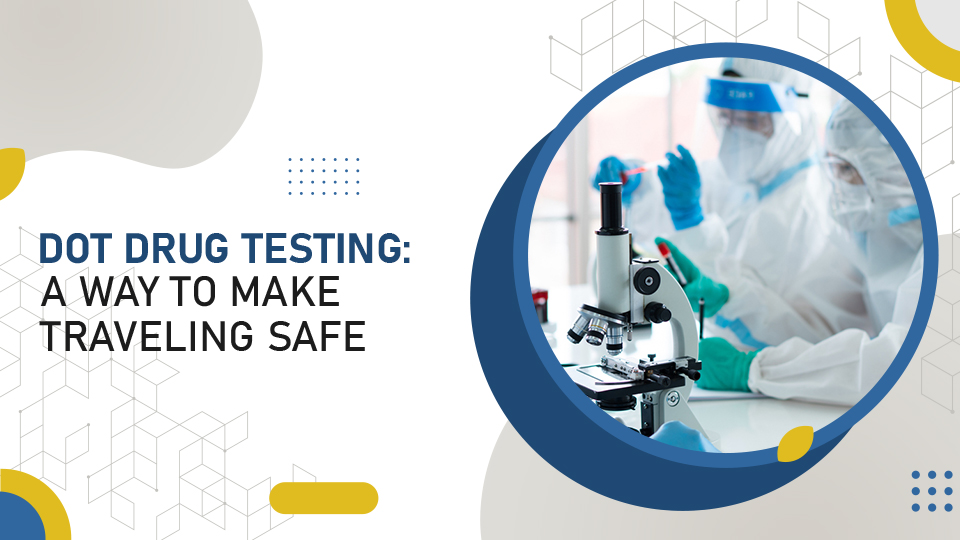 The Department of Transportation, or DOT, is the United States government's federal agency dedicated to making transportation safer for each and every individual out there. As a result, to target one of the most common causes of accidents—alcohol and drug use—they have established certain tests and guidelines that are needed to be followed by every transportation agency, whether it is public or private.
Drug testing solutions by the DOT in Sacramento, CA, work with the same vision, which is to enhance the level of safety in transportation agencies. Let us look at some aspects related to DOT drug testing that can help understand the drug testing solutions provided by DOT in Sacramento, CA.
DOT drug tests are well-designed and have no room for error.
DOT drug testing in Sacramento, CA, or anywhere else is a well-thought-out process that is being designed with the sole purpose of enhancing the safety of the people. The guidelines have been well put forth, which leaves no room for error. Furthermore, they have set up various agencies that are dedicated to focusing on a specific means of transportation to ensure that everything runs smoothly.
Various agencies within the Department of Transportation include
Federal Railroad Administration (FRA)
Federal Aviation Administration (FAA)
Federal Motor Carrier Safety Administration (FMCSA)
Federal Transit Administration (FTA)
Pipeline and Hazardous Materials Safety Administration (PHMSA)
US Coast Guards
Each agency focuses on the task assigned to them, and by distributing the responsibility, the Department of Transportation smooths the whole process of administering and enhancing the safety of several transportation mediums.
The purpose of such tests
DOT drug testing in Sacramento, California, or anywhere else, is intended to serve a number of purposes. Some of these reasons include:
1: Reduction of accidents and injuries
2: Detection of the use of drugs and alcohol while working
3. To enhance safety in the workplace.
4. To promote a better work environment
5: reduction of sick leaves, fewer turnovers, and workplace disputes
6. Reduction of liability risk
7. To be compliant with federal laws.
Other than these, depending on the situation, there are several other reasons for which a certain company might conduct a drug and alcohol test.
Get in touch with us today!
Want to know more about DOT drug and alcohol testing? Norton Medical Industries is here to help. Visit our website and get in touch with our professionals for detailed information regarding several aspects of DOT drug testing.