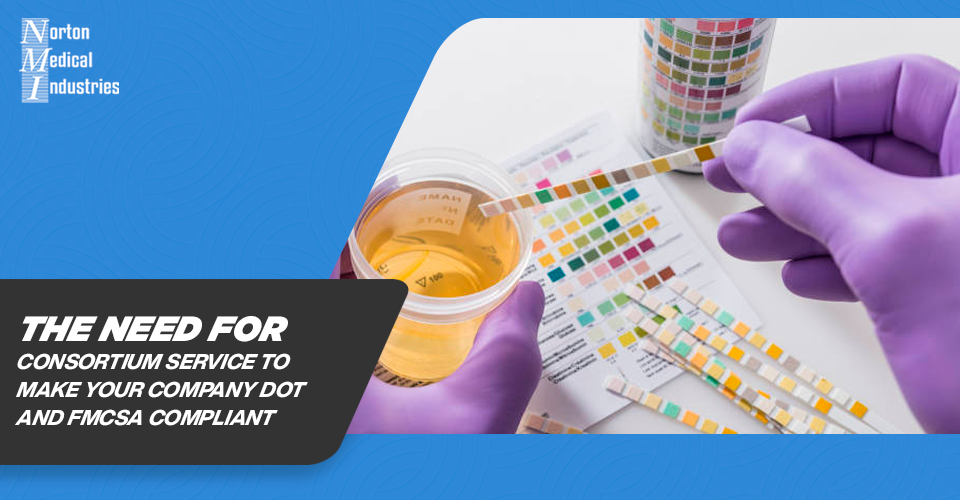 DOT consortium alcohol testing is a way to ensure that your organization is compliant with the US department of transportation and FMCSA rules and guidelines. For any commercial transportation-related services, DOT drug testing Consortium is a must. It allows companies and various firms to stay compliant with DOT rule 49 CFR Part 40. If a company is caught not compiling with the rules put forth, they are heavily fined and prohibited from operating.
Understanding DOT rule 49 CFR Part 40
DOT rule 49 CFR part 40 is a specific rule concerning drug and alcohol testing to enhance the safety of the employees. According to this rule, all the DOT drug and alcohol tests need to be analyzed by a SAMHSA certified laboratory. Furthermore, it must be reviewed by a certified Medical Review Officer.
Norton medical industry comes with an experience of over 20 years in providing clients with the best drug and alcohol program management. We also ensure that all the federal random drug and breath alcohol test obligations regulated by 49 CFR part 40 are met.
The Need For Consortium/ Third Party Administrator
Consortium/ Third party administrators like Norton medical industries manage the various aspects involved in drug and alcohol testing programs. Here are some benefits of opting for a drug and alcohol testing Consortium.
1- Work with experienced individuals
Norton Medical has large consortiums with 1000 workers in the FMCSA consortium pool of workers and about the same number of workers in the FAA Consortium pool of workers. This means that your workers will be in a large random drug and alcohol testing pool to meet testing requirements. Norton Most of the third-party administrators/ Consortium comprise skilled staff that brings along years of experience with them. Working with them significantly enhances your overall experience working with them.
Norton Offers Audit Support at No Additional Charge. Norton Medical Industries has a dashboard that documents your participation in the consortium and everything necessary for your audit is available on your dashboard. Plus if you do need help we have experience people at Norton Medical to help you.
2- Smoothen the testing process
They are well-organized and smoothen the overall drug and alcohol testing process. Consortium/ Third party administrators take care of all the procedures, start to finish, adding up to the convenience.
3- Conduct tests compliant with rules and guidelines
Firms like Norton medical industries ensure that all the necessary guidelines put forth by DOT and FMCSA are being followed, eliminating the risk of running into any legal issues in the long run.
Final Thoughts on DOT Consortium For Drugs And Alcohol
Consortium/ Third party administrators take care of all the drug and alcohol testing processes from start to finish ensuring that everything is done without much hassle. Norton Medical consortium handles all your needs for both drug and alcohol. DOT consortium for Drug and alcohol. Norton medical industries is your one-stop solution to fulfill all your testing requirements.