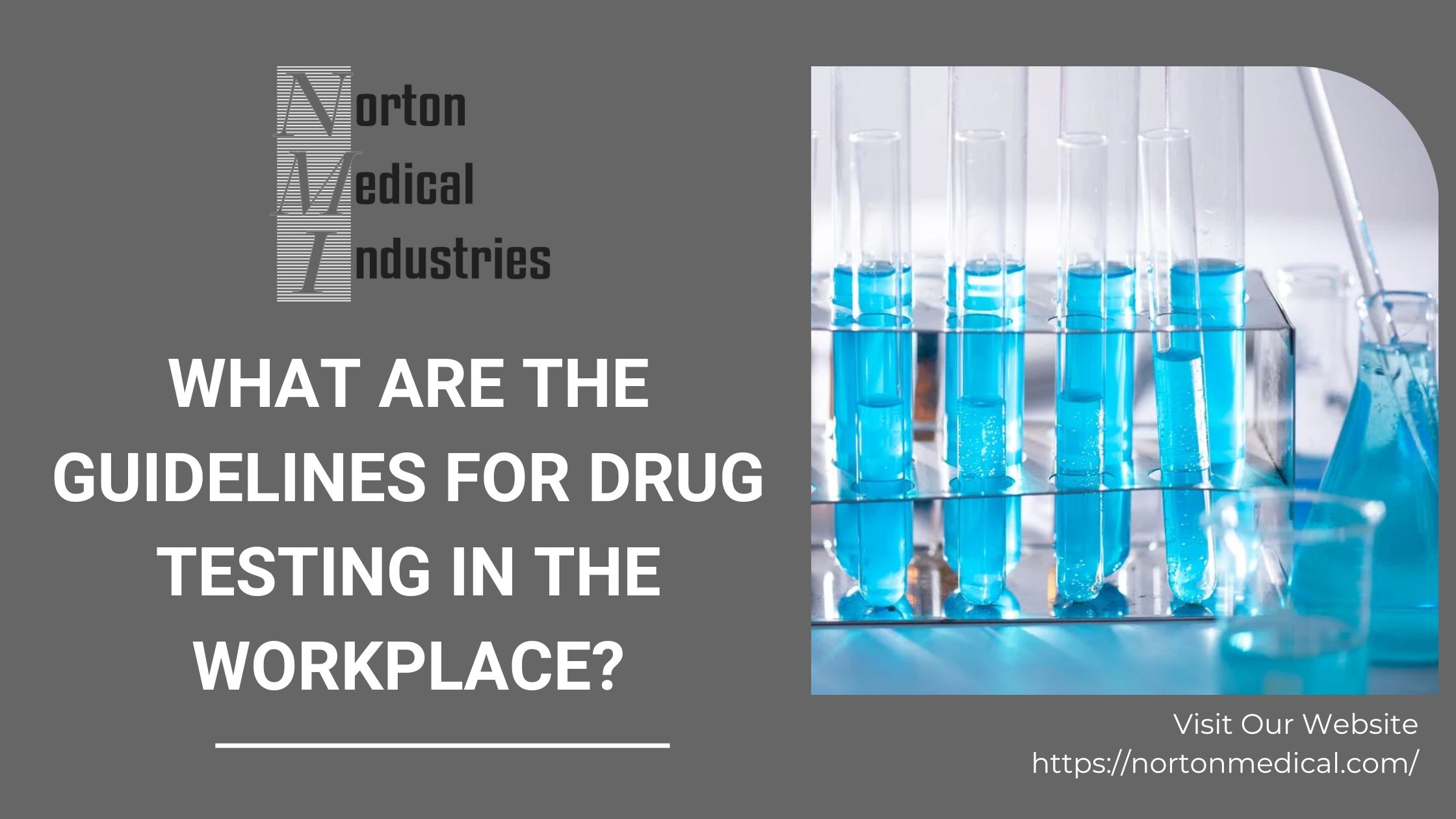 In modern society, most individuals spend a lot of time working. Therefore, it is essential to make sure that the workplace is a safer place to be. One of the best tools to ensure the safety of the workplace is to opt for drug and alcohol testing services. Whether it's DOT drug testing in Sacramento, CA, or else, there are specific guidelines that need to be followed. Let us look at some of the guidelines that need to be followed by drug and alcohol testing services in the workplace.
1: Create a written policy and obtain approval.
It is crucial to draft a written policy catering to the company's drug testing procedures. It is essential to work with the legal team and notify the potential hires early to obtain their consent before testing.
2: Conduct pre-employment testing
Pre-employment testing is a legally valid form of drug testing that needs to be conducted on every applicant, especially during the screening process. It is even more critical in DOT drug testing in Sacramento, CA. However, it is important to have a conversation with the applicants and provide them with a conditional offer before conducting a test.
3: Test all to avoid discrimination claims.
To avoid dealing with any claims of discrimination on the basis of race, gender, or anything else, it is essential to conduct the test on all applicants. Not only will it protect you from any legal troubles, but it will also provide applicants with a sense of legitimacy.
4: Be familiar with and educate yourself on the two legally accepted drug testing methods.
It is always a good idea to make sure that your applicants or employees are well aware of the two types of legally accepted drug and alcohol testing methods.
Random drug test: This is one such test that is conducted unannounced and provides a better deterrent against drug use as nobody knows when they will be tested. Random drug testing is an excellent tool for transportation professionals as well as owner-operators.
Reasonable suspicion test: This test is done when an employee exhibits behavior that leads to the suspicion of illicit drug use.
Both of these tests can be conducted by the central bodies. However, making the employees aware of these policies and tests at the time of joining is a good idea.
5: Maintain confidentiality and consider LAC
Drug test results must be kept confidential and should only be shared with the respective employee. Furthermore, having a LAC (last-chance agreement) can come in handy during such scenarios.
Conclusion
These are some guidelines that are necessary to keep in mind for drug testing in the workplace. Doing so will smooth the whole process. Looking for an agency that can help you with all that? Get in touch with Norton Medical Industries for the best services in drug and alcohol testing.