If you regularly use drugs, you may have heard of the dreaded 'drug tests' that institutions and employers demand to ensure on-site safety. Sobriety is particularly vital in industries such as aviation, since their clients' lives depend on staff coherence and discipline.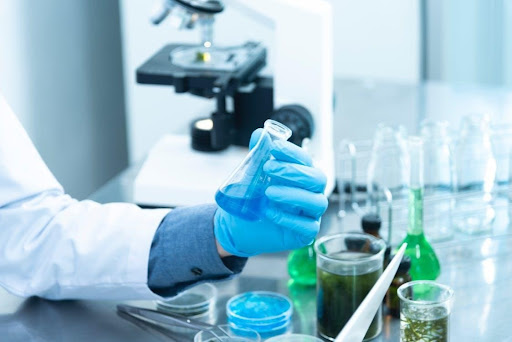 As the regulatory body of the aviation industry, the FAA mandates regular drug tests for employees to ensure safety. These drug tests help oversee the compliance of airline employees and prevent accidents emerging from human error.  
Drug testing requirements are mandated by the Omnibus Transportation Employees Testing Act of 1991 and the DOT and FAA. The FAA Drug Testing covers marijuana, opioids, PCP, and amphetamines. 
Below are key points you should understand regarding the FAA drug test: 
Undergo a Physical Examination by an FAA-Designated AME
Due to the sensitive nature of their work, most aviation employees need to stay alert while at work. Drugs compromise cognitive skills and safety. Drug tests ensure that employees are not influenced by any substances that may affect their cognitive functioning.  
The Omnibus Transportation Employees Testing Act of 1991 requires testing employees operating vehicles in a commercial capacity, including aviation, trucking, and railroads.  
Moreover, the FAA's Drug Abatement Division is responsible for overseeing compliance of drug and alcohol testing programs set by the Department of Transportation (DOT) and FAA regulations (49 CFR part 40 and 14 CFR part 120).  
These programs are designed to prevent the use of prohibited drugs by employees performing safety-sensitive aviation functions, ensuring public safety.  
The FAA's 14 CFR Part 1 requires a medical certificate as acceptable evidence of your physical fitness. An FAA-designated Aviation Medical Examiner (AME) issues a medical clearance certificate after conducting a physical examination and validating that you meet the required medical standards.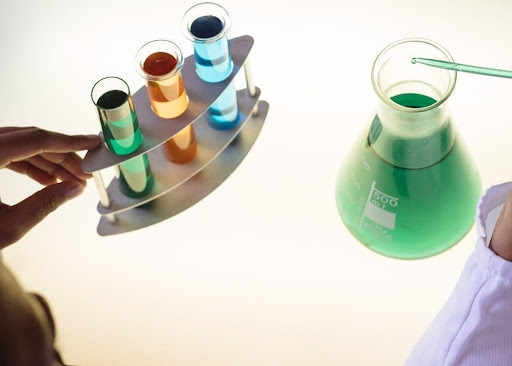 Failing a Drug Test Carries Serious Consequences
To pass the FAA test, you need a verified negative drug result from an HHS-certified laboratory and be reviewed by an MRO. The person should have less than 0.04 alcohol concentration in their blood and not have used alcohol at least 4 hours before the test.
Airmen violating the FAA's drug testing regulations must undergo some essential steps before resuming their safety-sensitive aviation functions. 
 The FAA's 49 CFR part 40, subpart O requires employers to provide a list of qualified Substance Abuse Professionals (SAP) to the violators. The subsequent steps are as follows
Get in touch with a Substance Abuse Professional (SAP) for evaluation. 

 

Perform a re-evaluation with the SAP after education and go through the treatment recommendations.

 

Take a return to duty test under direct observation and pass the drug test with less than 0.02 concentration for

alcohol and a negative drug test result

.

 
Pass a follow-up drug test under direct observation as per the SAP's direction.

 
The SAP should be qualified and registered, but the payment is either done by the employee or employer, based on their discretion. 
You Will Be Randomly Selected for Drug Testing
Aviation industry staff may be selected for random drug testing more than once. This is because of random sampling, leading to repetition in some cases. 
You should maintain sobriety since the FAA uses all kinds of tests, such as hair follicles and urine. Hair follicle tests can detect drug use as far back as 90 days, so it is essential to exercise caution.  
Urinalysis may also be conducted to check for diabetes or kidney disease indicators. Diabetes can cause you to pass out while mid-flight, endangering you and your travelers. Kidney disease also leads to faintness and dizziness, a risk when operating flight machinery. Therefore, a person with such medical conditions is not fit for aviation, and their medical certificate can be revoked.  
According to CFR guidelines, employers are required to achieve a 25% testing rate for drugs and 10% for alcohol annually. This is done to ensure that, at the very least, the majority of employees are compliant and drug-free. 
Norton Medical Industries drug tests aviation workers.  Norton Tests flight crew, mechanics and those who repair airplane parts. It is Norton Medical experience on testing over 1000 random tests that 1 worker in over one thousand tests was positive.  The program is working to discourage the use of drugs.    
There is a return to duty process where workers can do corrective action and return to the workplace.  If an aviation worker has two positive drug tests or two positive alcohol tests, he is Barred from the aviation industry.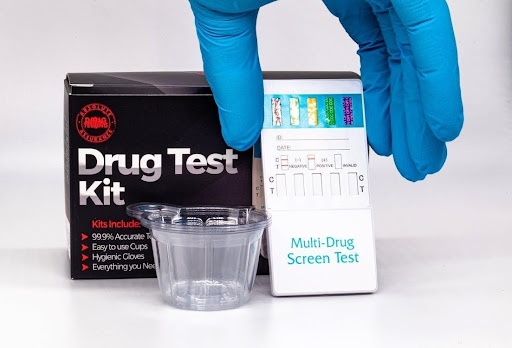 Recreational Marijuana is Not Permitted for Use
by Any Mode of the United States Department of Transportation
Recreational marijuana is permitted in states such as California, Nevada, and Alaska. However, if marijuana is detected in your DOT/FAA test, they will not cancel or verify your results as negative. 
Unlike drugs such as amphetamines and opiates, generally frowned upon, the professional world still views marijuana in the same category. This is because certain strains may cause poor impulse control and sedation, which are risky. 
Despite the legalization of marijuana, the FAA expressly forbids it. If you test positive on this test, you will lose your FAA medical certificate.  
This rule also applies to other drugs such as cocaine, methamphetamines, or heroin. Still, more people are at risk with marijuana since the assumption is that its' legalization allows for use in all spheres of life and industries. 
Refusal or Failure to Submit to a Drug Test is Treated Seriously
As per CFR standards, failure to appear for a drug test on time is considered a refusal to comply with all relevant standards. 
A confrontational attitude, leaving before the process is complete, and disruption are also treated as refusal. Some cases require direct observation and monitoring during collection, which is also a part of compliance. 
You must understand this so that you may not accidentally fail to comply. You should free up your schedule when going for a test since you must remain at the facility until the entire procedure is complete. 
You may be encouraged to drink some water if you have a shy bladder, but declining a drink is not considered a refusal. A physician must prove if there is any medical condition preventing urine production.  
However, outright refusal based on random selection is also not advisable, and any complaints should be brought up after the test is complete.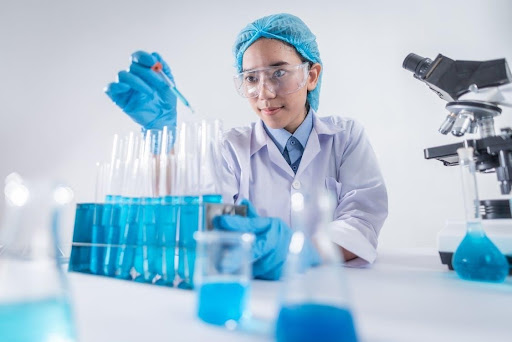 Conclusion
The use of recreational drugs can severely impact your career and limit your growth. The FAA issues standards through the CFR, which offers guidelines on drug testing. It is essential to follow these rules and maintain your career growth.