Over the years, random drug testing has become a vital safety tool for employers at workplaces, and rightly so. Reports show that US businesses lose $120 billion every year to illicit drug use at workplaces.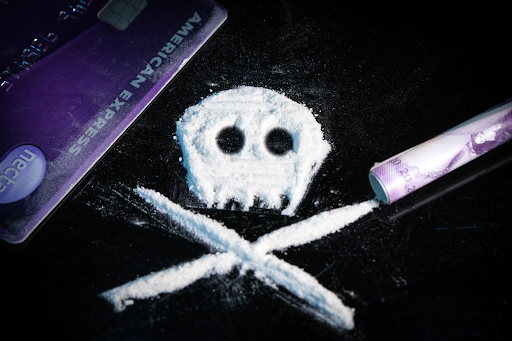 Users of illicit drugs are good at concealing their addiction. Implementing a random drug testing program is the best way to discourage drug use in the workplace.  
Most people consider random drug testing as a way to catch drug users, but that's not its true purpose. Random drug testing is a tool to deter substance abuse at workplaces so the worker is working and the employer has a more alert and safe employee. It assists employers in ensuring a sober workplace, vital for protecting your company and employees.  
How Does Random Workplace Testing Work?

 
A random drug testing program at a workplace is done on a regular monthly system where workers are selected to go throughout the month. The process uses a computer program to randomly select a percentage of employees for testing. A significant advantage of this process is every employee enjoys an equal chance of selection for each testing period eliminating any bias in selection.  
But how can you ensure random drug testing pays off? 
Employers must understand that workplace testing is ineffective if it doesn't meet the best practices and comply with regulatory standards.  Once your program gets started you will see fewer and less positive workers every month.  Fewer workers testing positive means your company is less likely to incur an accident. 
Here are seven strategies to help employers conduct a successful drug & alcohol test program and ensure employees' safety.  
Comprehensive Drug Testing Policy

 
Company officers must draft a clear, consistent random drug testing policy with detailed information on what employees should expect. The program must meet your needs while making your employees feel valued.   You should be sure all employees know about your program and they can sign an acknowledgment or have a safety training where the random program is explained. 
An effective drug screening policy should meet the following minimum requirements:  
Clear explanation of policy objectives, including organizational goals and regulatory compliances 

 

Compliance expectations from all parties involved 

 

Consequences for violations. Every company must take the worker off the safety-sensitive job. The decision to terminate or terminate and rehire on a case by case basis is one that should be written into your policy. The company should also refer the worker to a substance abuse professional. covered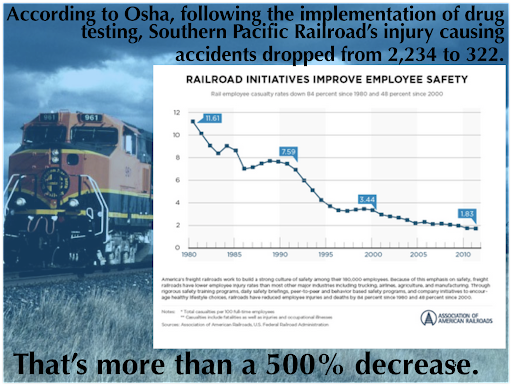 Your drug testing policy must designate a limited number of people in charge of your company's anti-drug and alcohol abuse prevention policy. Only these people have access to the random process and the test results.  
Practice True Random Selection 
Effective random workplace testing provides every employee with an equal chance of selection for each round of drug testing. To ensure this, employers must leverage a statistically valid random selection, often computer-driven.   
Using a truly random selection process for drug and alcohol screening ensures that each individual has the same probability of selection without bias.  
Moreover, even if an employee has already gone through two or more rounds of screening, he still carries the same selection odds as every other employee.  
Limit Testing Window

 
Once an employee is notified that he is selected for a test, the worker must go immediately.   
Ideally, a 24-hours window is a standard for job applicants, giving them enough time to reach the testing facility while keeping them within the screening window of most tests, such as a breath alcohol test or urine test.  
Moreover, you must immediately test employees selected for drug screening at the selected drug testing clinics. If your location doesn't have a collection site, complete the test at the closest site within 1-3 hours.  
Furthermore, an effective random drug testing program must state the arrival time on the drug test form. It must also provide a reasonable travel time. Failure to report to the drug testing facility in time must be considered a refusal to test.    
Maintaining Thorough Documentation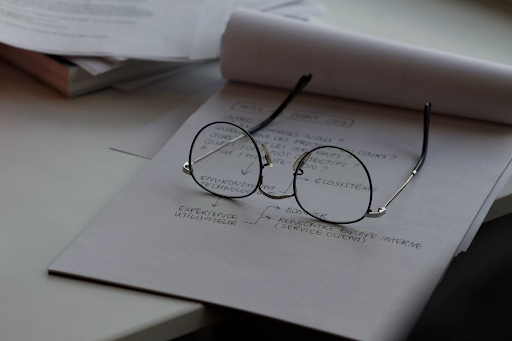 Employers must monitor the random tests completed on an ongoing basis. It is best to maintain complete documentation on the entire testing process. Your testing records should contain the following information:  
Total tests performed 

 

Names of selected employees 

 

Notification time and date 

 
Time and date of sample collection 

 

Reasons why selected employees were not tested 

 
Maintaining precise records throughout the testing process is valuable, especially in case of litigation or audit. Moreover, it saves employers from coming under scrutiny for bias.  
Compliance

to

Regulatory Standards

 
Your organization must stay up-to-date on the state and federal testing requirements. Moreover, your drug and alcohol screening policy must remain compliant and meet standards set by specific regulatory authorities, at federal and state levels.  
For example, organizations enrolling safety-sensitive employees must implement a random workplace testing program in compliance with FAA drug testing as well as FMCSA, FTA, and FRA regulations.  
In addition, the federal government requires employees working in safety-sensitive environments to undergo DOT drug tests. It includes drivers operating commercial vehicles, pilots, armed transit security personnel, train and engine workers. 
There are varying laws on what kind of workplace testing is permissible at the state level. Hence, make sure you draft policies as per the local laws.  
Testing Methods

 
Every industry has its own unique testing needs. Tailoring your testing methods to meet the industry needs is vital to get the best results from a random workplace testing policy.  
The United States Department of Transportation requires urine drug testing and will soon initiate saliva drug testing.  These are the only allowed methods for drug testing at the present time.  The breath alcohol test is also the standard test for alcohol though saliva alcohol sticks are allowing for screening and a positive screen requires a breath alcohol test confirmation.  
The alcohol breath test using DOT-approved equipment is considered a legal test.  A positive test must be confirmed with a second test 15 minutes later and the machine must have a calibration test after a positive alcohol test to assure a person with a positive test has had an accurate test.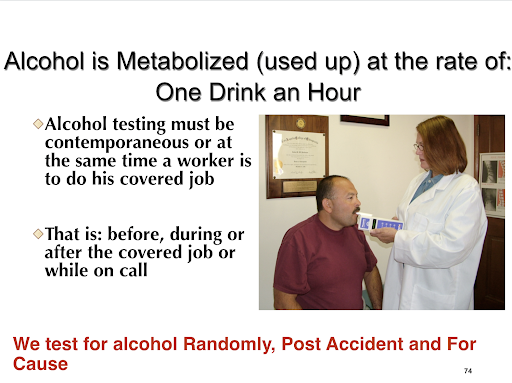 Example of a breath alcohol test using a handheld device. 
Rapid Lab Result Reporting

 
Employers must ensure their drug testing laboratory delivers rapid, reliable, and accurate results within the established turnaround times. A timely lab result reporting assists employers in making clinical decisions. In addition, this allows organizations to onboard new workers to work as quickly as possible.  Laboratories are very efficient and usually return results the next day. 
Conclusion

 
The reason why random drug testing is so effective is that it the workers know they can be tested at any time throughout the year and the consequences of a positive finding discourage the use of drugs..    While employees are sure of getting tested, they cannot guarantee when. This deters them from using illicit drugs or medications. Combining the mentioned strategies with good planning will help employers implement a successful workplace testing program.